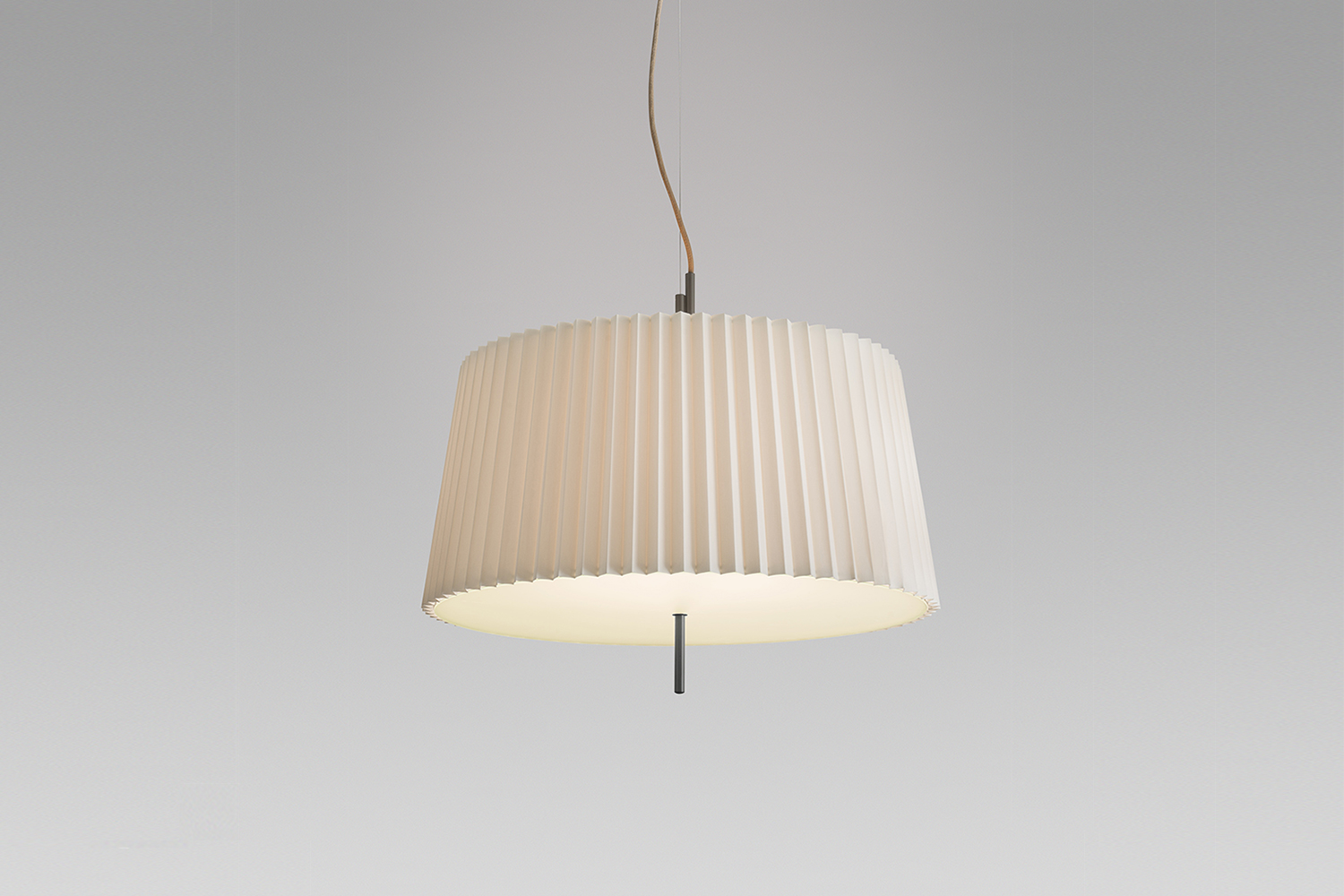 FLIEGENBEIN LAMPS
Kalmar Werkstätten

Material: Metal, Fabric Shade
Size: 310mm x 555mm
Date: 2014 - 2017

Credits:
Designed in Collaboration with Nicolo Taliani
Studio Photos by Timotheus Tomicek
Insitu Photos by Andrea Ferrari, with styling by Studio Pepe

Awards, Exhibitions and Publishings:
German Design Award 2016
'Honorable Mention' Furniture Category
Fliegenbein SL

Originally conceived in 1957, the Fliegenbein lamps' pairing of slender and voluminous shapes was intended to complement a variety of modern living environments. This revisited version of the armature is comprised of two bent metal tubes that mate to a single shaft, complimented by a pleated silken shade near the top of this column. Three matte finishes selected accentuate the sophisticated dorkiness of the lamp, is accented by signature a wheat-colored electrical cord, signature of Kalmar Werkstätten.